Maternal and new-born mortality surveillance – Case for Kwale, Kisumu, Vihiga and Siaya
Abstract
Background and Purpose: An analysis of DHIS2 data was done and a comparison of the number of deaths reported on the Integrated Disease Surveillance and Response (IDSR) and MoH 711, discovered that IDSR is under-utilized and inaccurate. This data analysis revealed that on average only 39% and 11% of maternal and neonatal deaths respectively, are reported as emergency events in the four counties. The aim of the study was to unearth the challenges hindering real-time submission of data and to understand the surveillance cycle in use.
Methods: A purposive sampling was used to select the research participants and regions to collect the data from. The staff directly involved in the reporting of maternal and new-born deaths were targeted. They included maternity ward-in-charges, surveillance focal persons, health records personnel, and the county health management teams. The awareness of the standard operating procedures and notification policies on zero-reporting was evaluated, as well as the preparedness of reporters, the availability of IDSR reporting tools, the reporting process, and the challenges hindering reporting to IDSR.
Results: The maternity staff were not aware that they were required to send death notifications to the IDSR office within 24 hours after the death occurs, only 3 (8%) respondents had seen a maternal and perinatal death standard operating procedure (SOP), the weekly reporting tool was not readily available in 15 (38%) facilities, only 8 (20%) facilities had a clear reporting cycle.
Conclusions: There is need for improving the reporting process of the maternal and new-born deaths in Kenya.
Downloads
Download data is not yet available.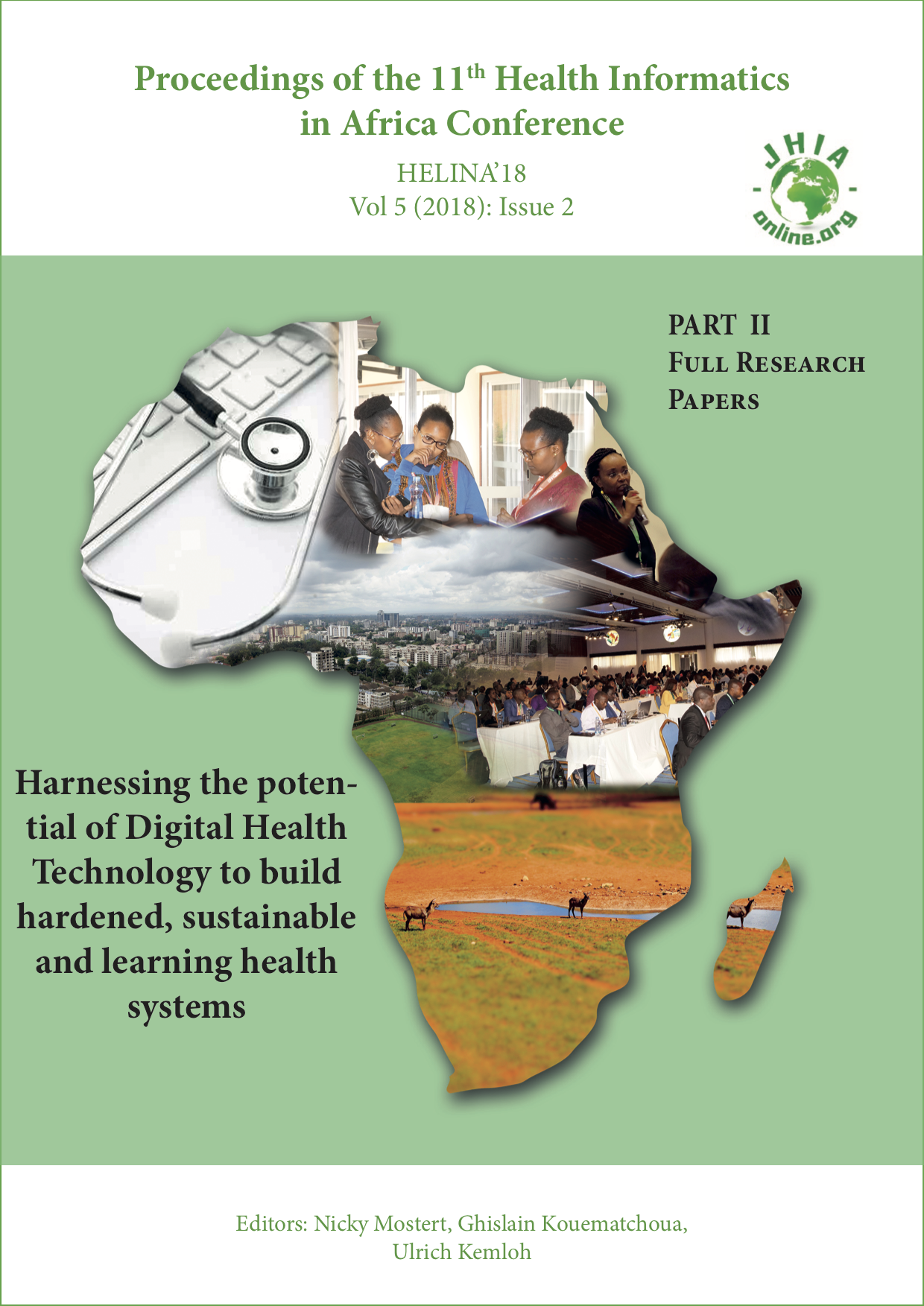 Downloads
How to Cite
Wamiti, D., Waiganjo, P., Wahser, U., & Richter-Airijoki, H. (2018). Maternal and new-born mortality surveillance – Case for Kwale, Kisumu, Vihiga and Siaya. Journal of Health Informatics in Africa, 5(2). https://doi.org/10.12856/JHIA-2018-v5-i2-197