Adoption of Health Information Systems in integrated Primary Healthcare in Developing Countries
Abstract
Background and Purpose: Several healthcare organizations in developing countries have implemented health information systems (HIS) due to their remarkable information processing power that has lately transformed the way Healthcare practitioners manage health information. However, even with several health information systems in use, Healthcare practitioners still lack processed patient information to enhance primary healthcare (PHC). To advance understanding of the current role played by health information systems in integrated primary healthcare in developing countries, this paper analyses the current HIS in developing countries and their ability to support integrated primary healthcare.
Methods: The paper relies upon related literature of HIS implementations and primary healthcare.
Results: Derived insight is that prominently used health information systems are health management systems that support healthcare secondary roles more than primary healthcare roles.
Conclusions: The paper concludes by suggesting proactive implementation of comprehensive and interoperable health information systems that support both primary and secondary healthcare roles.
Keywords: Health information systems, Primary healthcare
Downloads
Download data is not yet available.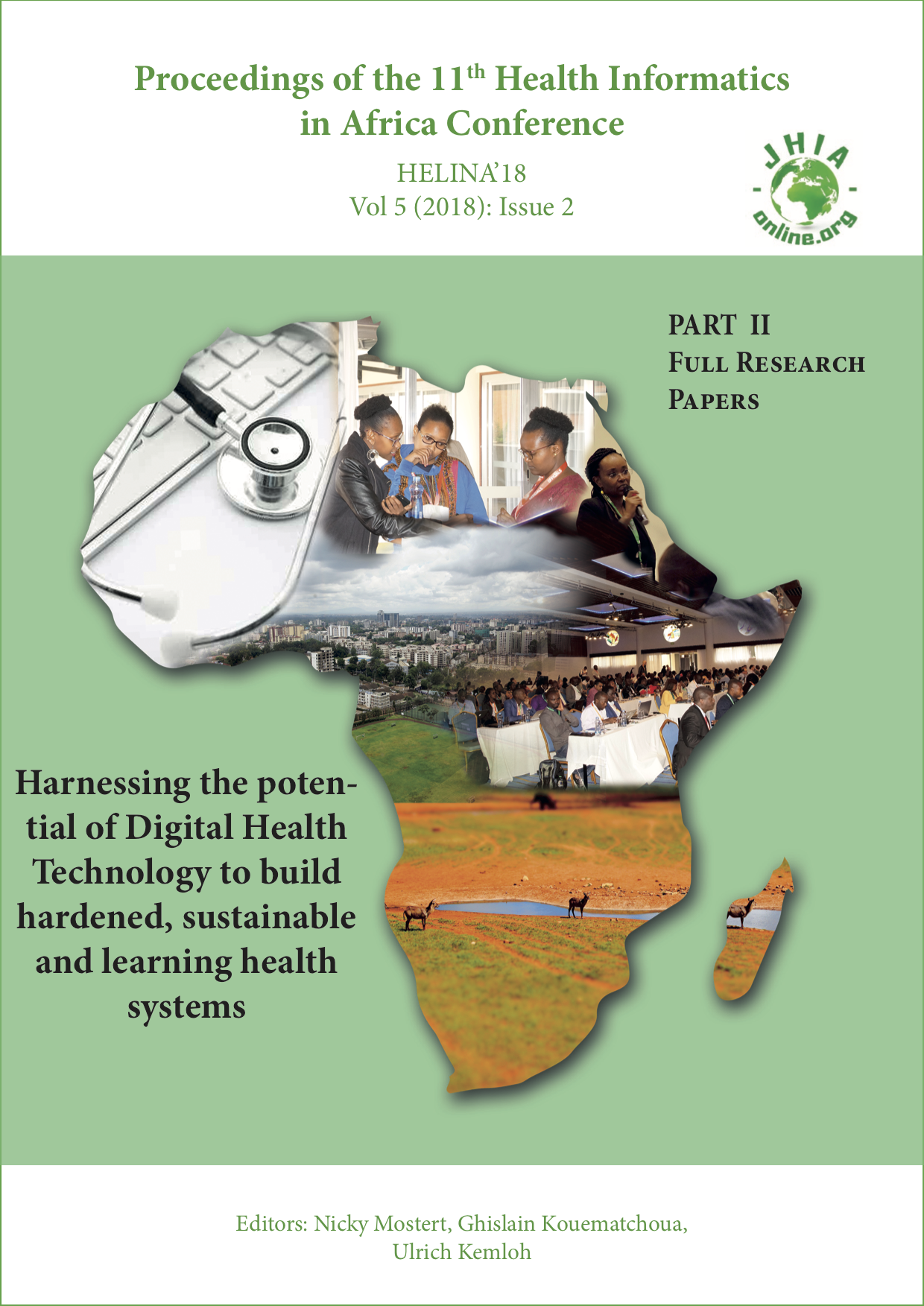 Downloads
How to Cite
Kobusinge, G. (2018). Adoption of Health Information Systems in integrated Primary Healthcare in Developing Countries. Journal of Health Informatics in Africa, 5(2). https://doi.org/10.12856/JHIA-2018-v5-i2-204