A scalable low-cost multi-hospital tele-radiology architecture in Kenya
Abstract
In LMIC, radiology image studies are transported across distant geographical locations in an attempt at seeking radiologist's reporting services. This often leads to delayed care, poor patient outcomes and negative monetary implications. The landscape is rapidly changing with improved internet connectivity and availability of advanced radiology equipment. Tele-radiology holds great promise in solving this problem. We describe a tele-radiology architecture that uses the global virtual radiology service model, its implementation, success, challenges and its promise with wide adoption.
Implementation involved several policy, stakeholder, security and workflow integration considerations. Over a 1-year period of implementation from January to December 2017, 80 X-rays (CR studies), 150 MRIs and 1,335 CT Scans were processed and delivered for reporting within a period of three (3 ±1.4) minutes. There was image size variability depending on modality. The total cost of implementation of the architecture was $7,540.
The system demonstrated that it is possible to implement a scalable, low-cost, sustainable, secure and robust tele-radiology architecture in low resource settings. This would help alleviate some of the constraints associated with the sparse number of radiologists.
Downloads
Download data is not yet available.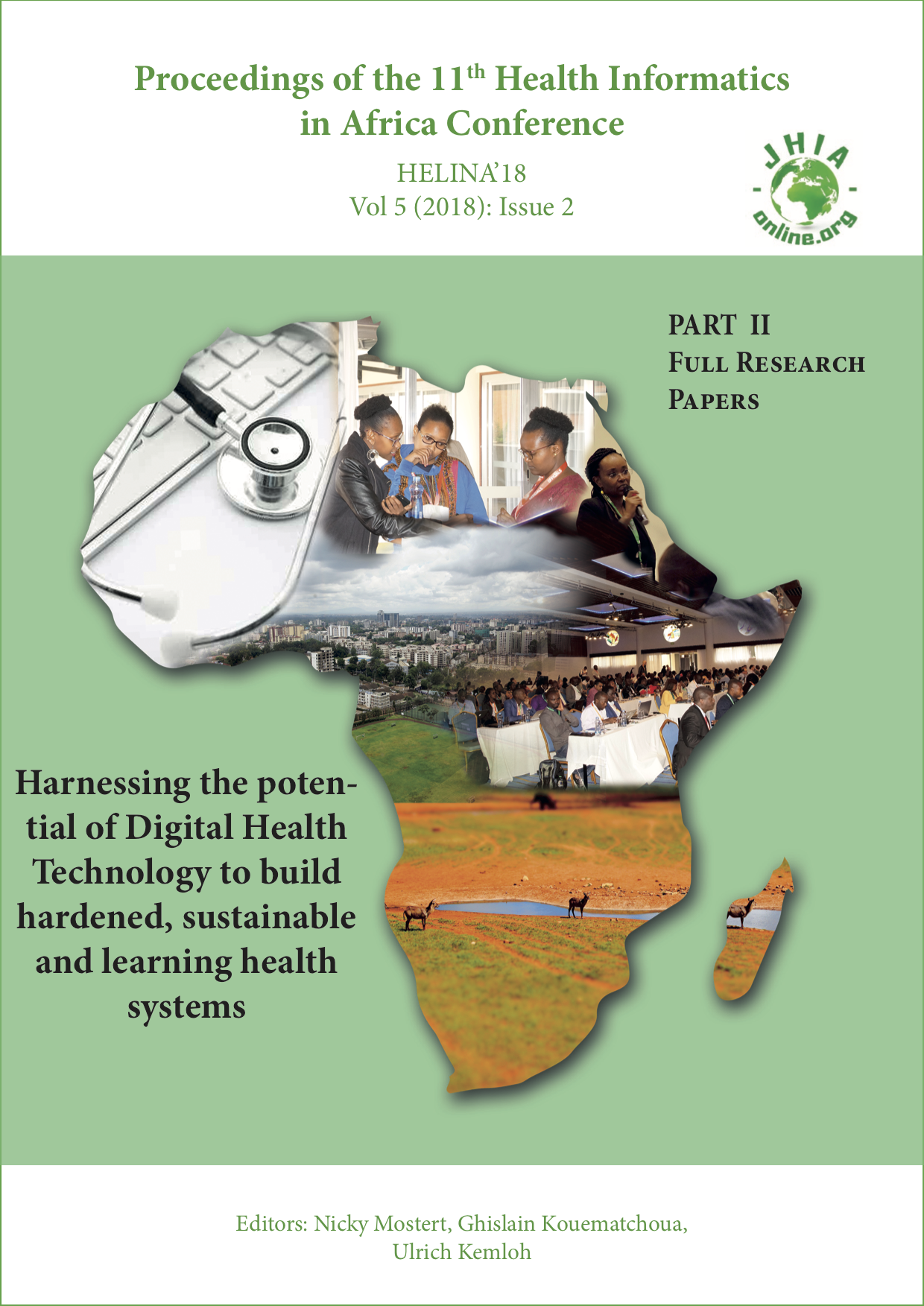 Downloads
How to Cite
Mwogi, T., Nyameino, J., Tylleskar, T., & Were, M. C. (2018). A scalable low-cost multi-hospital tele-radiology architecture in Kenya. Journal of Health Informatics in Africa, 5(2). https://doi.org/10.12856/JHIA-2018-v5-i2-207