Background Factors Associated with Willingness to use Mhealth for Tuberculosis treatment adherence in Kisumu, Siaya and Homa-bay counties of Kenya
Abstract
Background and Purpose: Poor adherence to the antimicrobial regimen has been cited as one of the most challenging problems for TB treatment as this provides favourable conditions for the maintenance of disease transmission, high mortality and the development of resistant strains. mHealth has been advocated as an innovative tool for improving both access to and quality of health care in underserved and remote locations. However, there remains limited evidence on patients' willingness to adopt it for TB treatment adherence.
Methods: A semi-structured questionnaire was used to collect data from 522 eligible patients seeking TB care at study sites.
Results: The predictors of willingness to use mHealth include residing in rural settings, earning monthly income of at least Ksh 10,000, travelling more than 5KM to access a health facility, using a text function sometimes/oftenly and preference for mHealth intervention at night-time/evening. The others are Turn-around-Time of 21 –30 days from the time they first reported to the public facility till first diagnosis as TB case, believing that stopping treatment before completing the full course was harmful to one's health and taking the medication in the afternoon.
Conclusion: There are several factors influencing patients' willingness to use mHealth, which should be considered when rolling out mHealth interventions for medication adherence and other desired health outcome
Keywords: mHealth, TB, Willingness
Downloads
Download data is not yet available.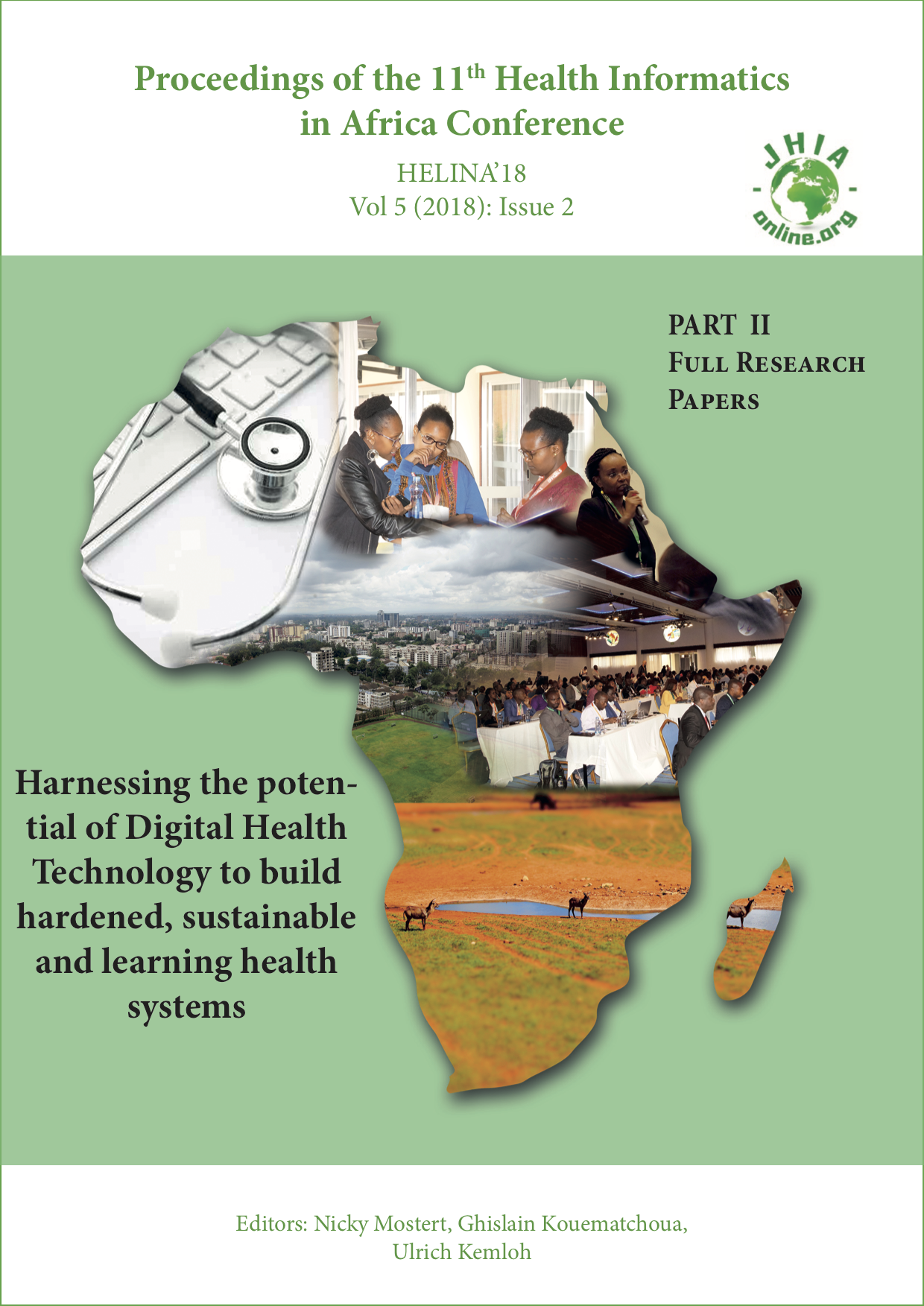 Downloads
How to Cite
Kirui, J. C. (2018). Background Factors Associated with Willingness to use Mhealth for Tuberculosis treatment adherence in Kisumu, Siaya and Homa-bay counties of Kenya. Journal of Health Informatics in Africa, 5(2). https://doi.org/10.12856/JHIA-2018-v5-i2-208