Framework for Development and Implementation of Digital Health Policies to Accelerate the Attainment of Sustainable Development Goals: Case of Kenya eHealth Policy (2016-2030)
Abstract
Background and Purpose: Most countries in Africa and the world are adopting electronic health (eHealth) interventions seeking to overcome health challenges such as shortage of skilled health workers, and burden of disease. However, due to lack of a clear policy on adoption, implementation and utilization of these systems, we are experiencing disjointed deployment initiatives all-over Africa. To address this gap, this paper proposes a framework for the development and implementation of digital health policies.
Methods: To identify documents relating to digital health policies and strategies, we conducted a desk review using Preferred Reporting Items for Systematic Reviews and Meta-Analyses (PRISMA). The sample frame was the entire population comprising of 54 African countries most of whom are members of the World Health Organization (WHO).
Results: The study identified 27 documents that qualified to be considered as policy, strategy or action plan. The meta-analysis of the documents revealed that 18 countries (33%) have digital health strategies but only 8 (15%) have policies. The results further revealed that out of the 27 documents analyzed, 82% of them are strategies or action plans while 36% are policies.
Conclusions: Despite the fact that Africa serves as the test-bed for most digital health intervention, over 67% of the countries do not have policies. This is unfortunate because, lack of a digital health policy exposes a country to violations of privacy and unethical practices.
Keywords: Digital health, eHealth; Framework, Innovation, Meta-analyses, mHealth, Observatory, Policy, PRISMA, Strategy.
Downloads
Download data is not yet available.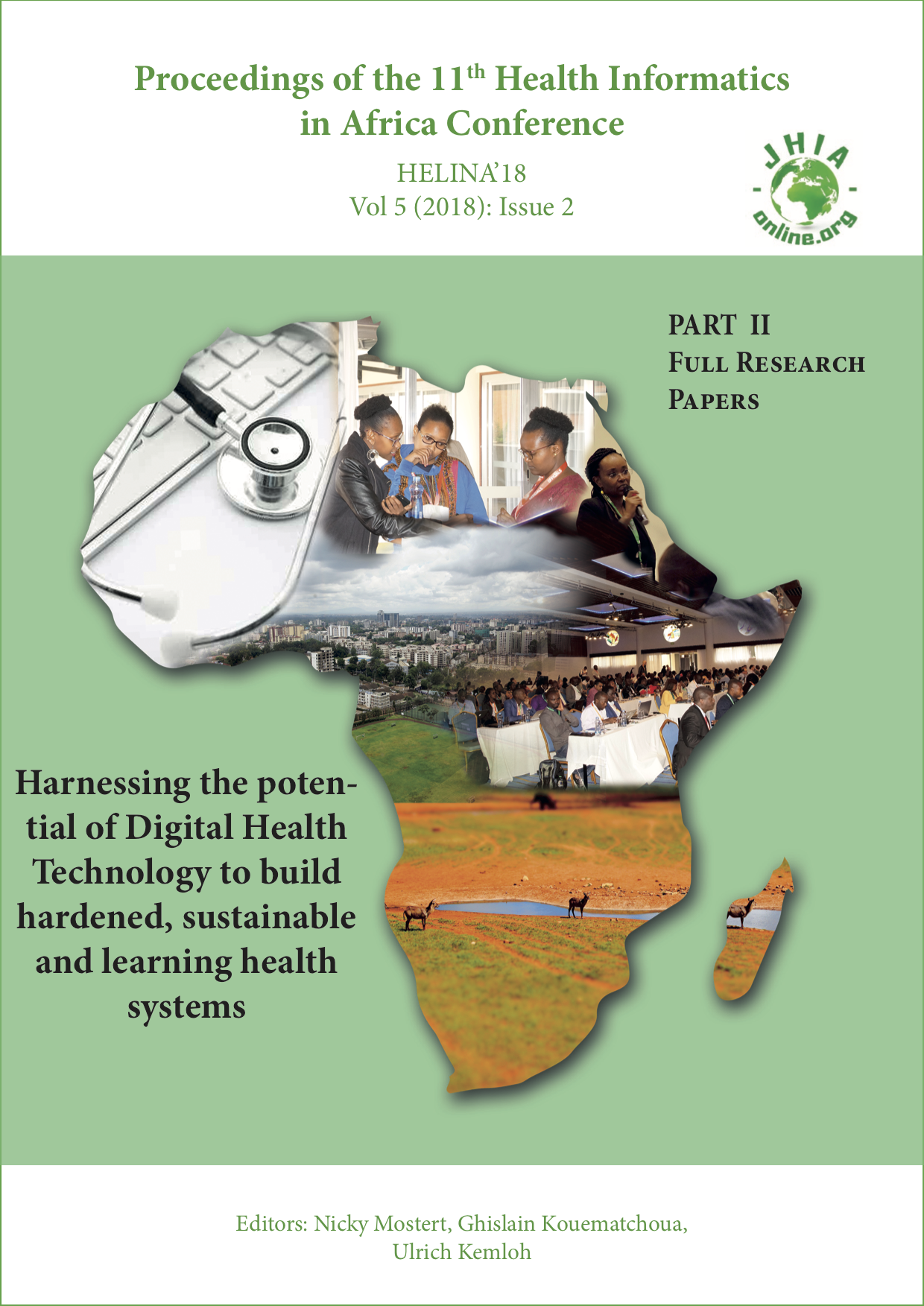 Downloads
How to Cite
Mburu, S., & Kamau, O. (2018). Framework for Development and Implementation of Digital Health Policies to Accelerate the Attainment of Sustainable Development Goals: Case of Kenya eHealth Policy (2016-2030). Journal of Health Informatics in Africa, 5(2). https://doi.org/10.12856/JHIA-2018-v5-i2-210