Cost Analysis of an Electronic Medical Record System at an Urban Clinic in Kampala, Uganda
Abstract
Background and Purpose: While the benefits of electronic medical record systems (EMRS) are well known, the costs associated with their implementation in resource-constrained settings are not well documented. Establishing such costs is crucial for sound decision-making regarding allocation of scarce resources. This study aimed at conducting a comprehensive cost analysis for developing, implementing and maintaining an EMRS in a resource-constrained setting.
Methods: The study was conducted at an urban HIV/AIDS clinic in Kampala, Uganda using an organizational perspective. A cost inventory was used to collect costs from original receipts and invoices, and vendor market prices used where receipts could not be accessed for the 8 years under study. All costs were converted to the equivalent US dollar value and those with a lifetime more than one year annuitized.  A paper-based and an open-source record system were the comparators.
Results: The total direct cost of the system was USD 1,066,965 while an open-source instance would cost just over USD 800,000. The paper-based system cost was half the cost of the EMRS (USD 544,159). Salaries and wages contributed 70% (USD 757,332) and 81% (USD 438,842) of costs in the EMRS and paper-based system, respectively. The other major cost driver was software and licensing (20%, USD 258,341).
Conclusions: EMRS have higher costs as compared to paper-based medical record systems. However, expenditure on the system reduces with time. Salaries and wages are the largest contributors to the cost burden. Open-source systems have a potential to lower costs.
Downloads
Download data is not yet available.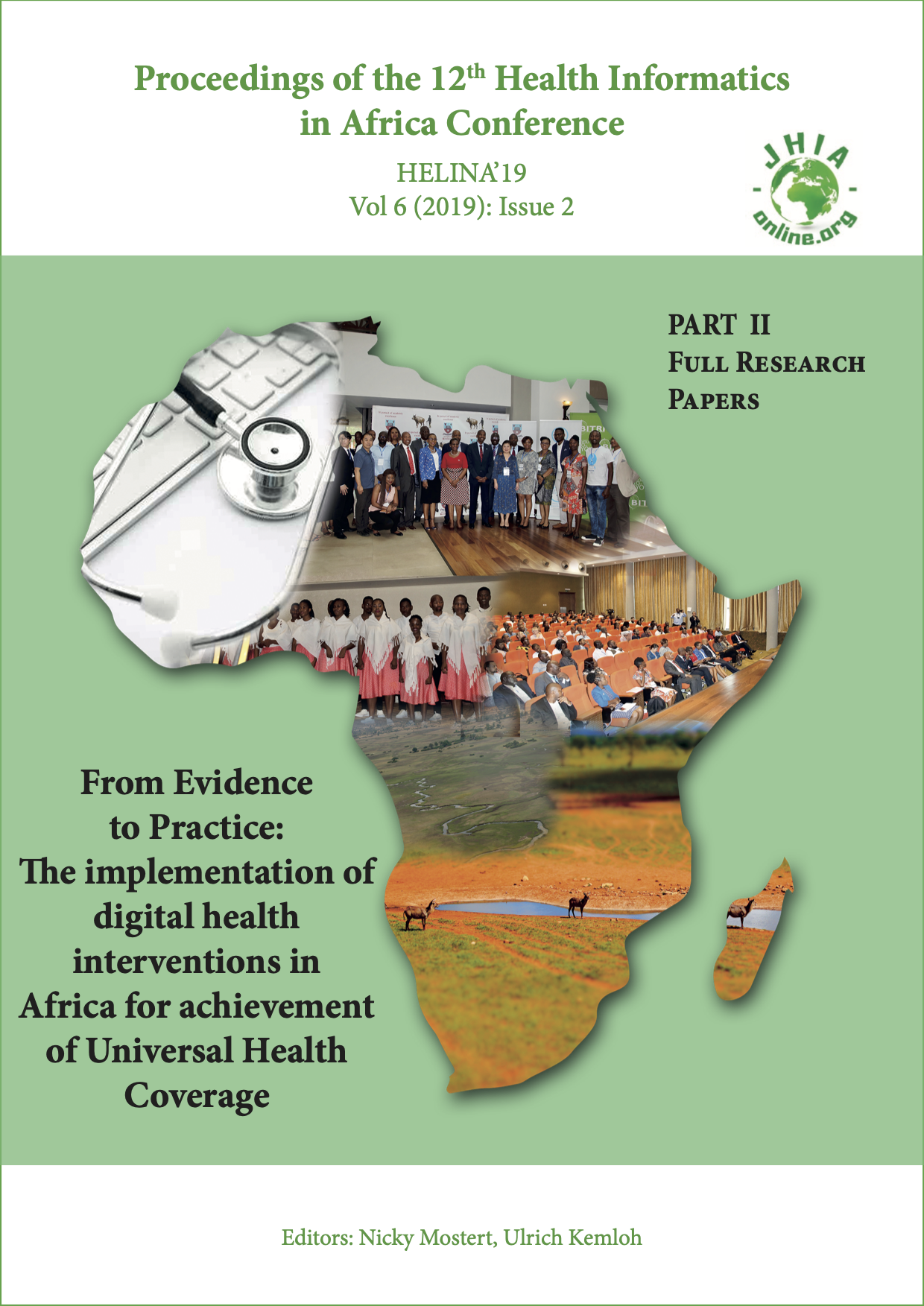 Downloads
How to Cite
Balugaba, B. E., Ruttoh, S. K. ., Ekirapa, E. K. ., Siika, A. A., & Were, M. C. (2020). Cost Analysis of an Electronic Medical Record System at an Urban Clinic in Kampala, Uganda. Journal of Health Informatics in Africa, 6(2), 84–89. https://doi.org/10.12856/JHIA-2019-v6-i2-260