Approaches Towards Interoperability of Electronic Medical Records Systems: A Case of Selected Referral Hospitals in Tanzania
Abstract
Background and Purpose: Electronic Medical Record (EMR) systems are different among hospitals and they often come from different vendors. As a result, it is difficult to share patient information across them. The ability to exchange patient information, also known as interoperability, has become a challenge both within the hospital and across hospitals. This study, therefore, investigated the interoperability of EMR systems in hospitals and sought to explore approaches to achieve interoperability between EMR systems in health facilities.
Methods: The study employed a qualitative design, which involved two parts, narrative literature review and semi-structured interviews. The literature review was used for identification of factors influencing the interoperability of EMRs. Thereafter, data were collected through semi-structured interviews with 14 key personnel in the ICT department from 4 Regional Referral Hospitals (RRH) and the Muhimbili National Hospital (MNH). The qualitative data from the interviews were analysed using the content analysis method.
Results: The initiatives related to EMRs interoperability among hospitals should start with the Ministry responsible for health. Establishment of hospital ICT policy to support interoperability of EMR systems within the hospital. Hospitals should invest in interoperability technologies such as REST API and HL7 FHIR to achieve interoperability of EMR systems.
Conclusions: Interoperability of EMR systems require enough budget to be allocated both within the hospital and between hospitals. Also, adherence to the Tanzania health enterprise architecture which provides the framework towards achieving interoperability of digital health systems.
Downloads
Download data is not yet available.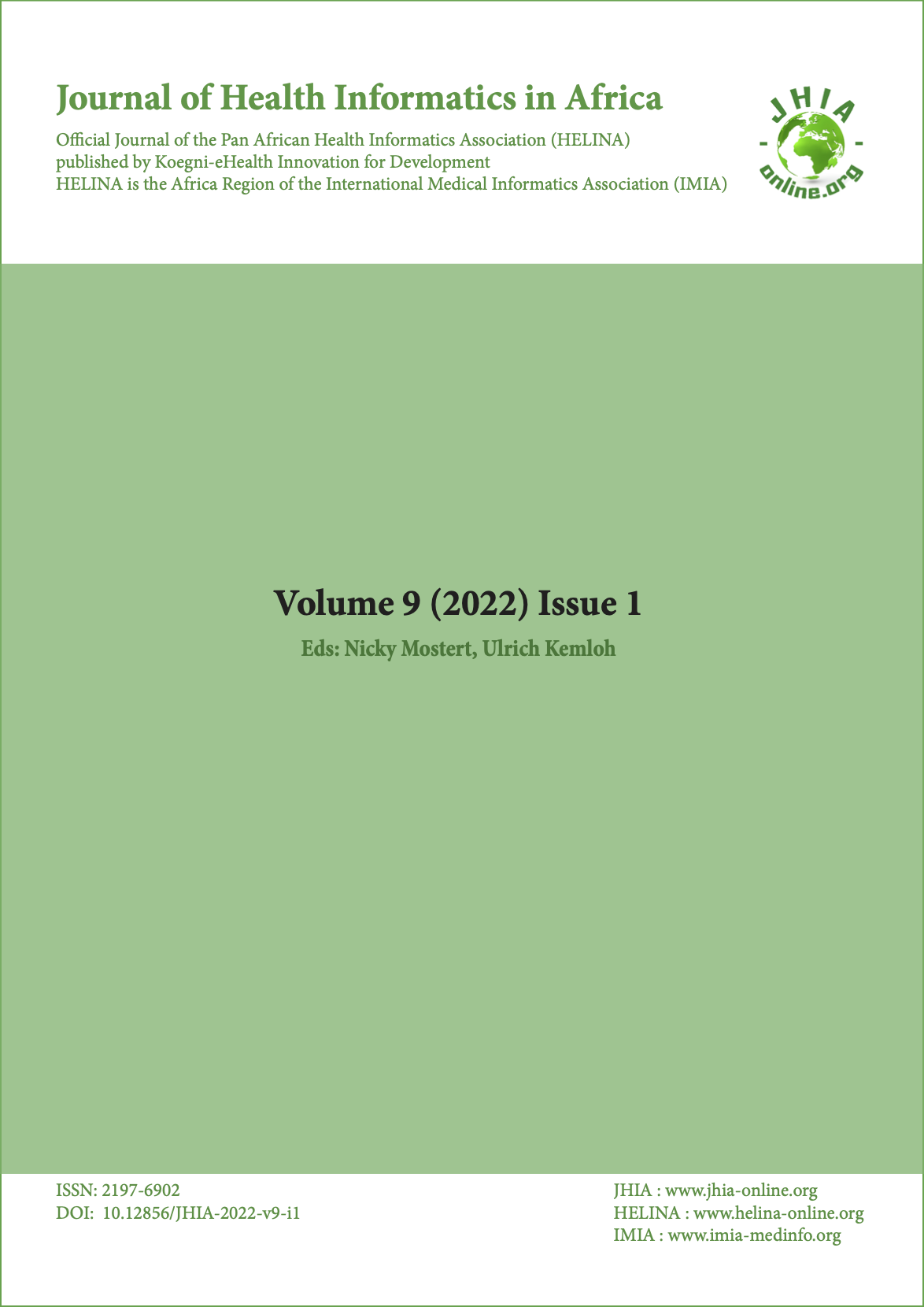 Downloads
How to Cite
Mkayula, N., Mbise, M., & Mahundi, M. (2022). Approaches Towards Interoperability of Electronic Medical Records Systems: A Case of Selected Referral Hospitals in Tanzania . Journal of Health Informatics in Africa, 9(1), 1–13. https://doi.org/10.12856/JHIA-2022-v9-i1-303